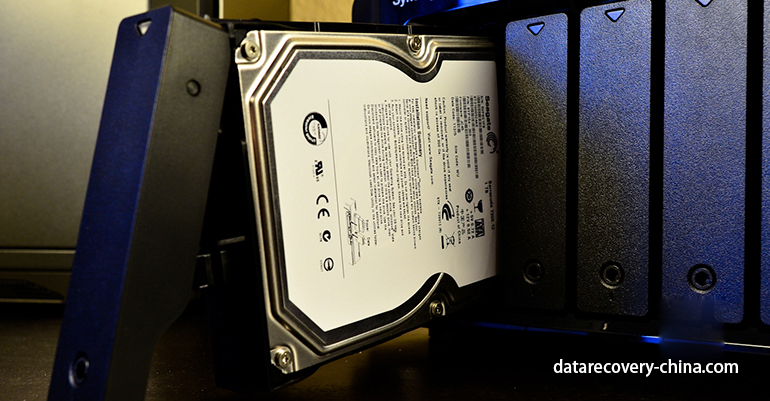 Network Attached Storages (NAS) became one of the best data storage solutions for home users and small and medium businesses (SMBs). These devices don't take much space and are capable of storing considerable amount of information and share it over a local network.
Unfortunately, like any equipment NAS is exposed to failures and outages caused by numerous factors and resulting in loss of valuable information. Our NAS recovery engineers in Shanghai, provide reliable and efficient solution to your failed NAS.
Despite increased reliability of NAS storages nowadays, they are still exposed to failures and loss of valuable information. Causes of data loss most typical of NAS storages include system failures, software malfunctions, control board failure or simply human errors.

Network Attached Storages (NAS) are devices specially designed for storing and sharing files over a local network. These storages work like small file servers and they don't perform any such functions as e-mail, authentication or file management.

NAS devices consist of a control board which provides network access to data and from one to several disks that can be organized as a RAID-system to extend disk storage space, increase operational speed or enhance storage reliability. Most NAS vendors like Iomega, Synology, Buffalo offer software-based RAID as a function of embedded OS, while others, like Promise, supply hardware-based RAID as well. NAS storages work with embedded vendor-specific file systems.

Most commonly used among them are Ext3 and XFS of special Linux editions. At the same time, such vendors as Adaptec offer BSD-based solutions (e.g. SnapOS) and use custom UFS editions. Modern NAS storages can also employ various editions of ZFS file system. The type of the file system of NAS storage doesn't influence access to network files and storage operation, rather data recovery chances in case of storage failures and data loss.

NAS We Deal With - Costs: from US$450

QNAP
Iomega
Synology
Buffalo
Adaptec
and more.